Cristina Dots black high waist panties
PAY WITH:
This is preorder offer with delivery after 4.10.2023.
Presenting the Cristina Dots black high waist panties – where elegance meets comfort. This luxury piece from MOVELLE, meticulously designed from Italian tulle with dotted velour accents, provides you with a perfect combination of style and comfort. Cristina is more than just a pair of panties. It's women's underwear with timeless design, both practical and romantic. The high-waisted cut, adorned with a delicate scalloped frill, provides a charming silhouette, while the romantic cut-out under the band adds a touch of allure. Each detail of the Cristina panties is crafted with your comfort in mind. The fabric is body-hugging yet incredibly soft, making these panties your go-to choice for any outfit or occasion. Complement your Cristina panties with the matching Cristina Dots Black Bra from the collection. This perfect pair will ensure you feel as good as you look, enhancing your confidence and promoting your body positivity. Experience the Cristina Dots black high-waisted panties today – they are not just an addition to your lingerie collection, but an upgrade to your comfort and style. With MOVELLE, discover the difference of perfectly tailored, luxurious underwear.
Our commitment to ethical and sustainable production is reflected in every aspect of the Cristina collection. Manufactured in our atelier in Europe by highly specialized seamstresses, each piece is crafted to meet the highest standards of quality and comfort. We source our supplies from European manufacturers who share our vision of building a sustainable future.
By choosing MOVELLE, you're not only investing in exquisite lingerie, but also contributing to our mission of making a positive impact. With each purchase, we donate 1% to a foundation supporting girls and women.
Composition:
94% polyester, 5% elastane, 1% cotton

Care:
Hand wash
No ironing
No bleaching
No domestic tumble drying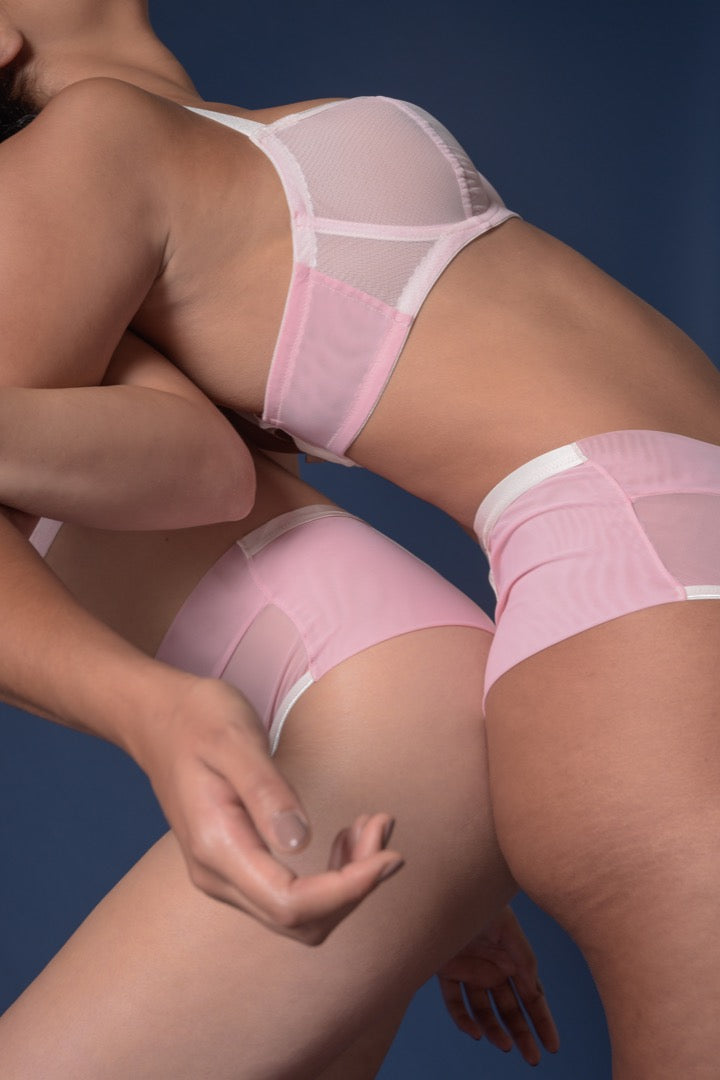 Luxurious Comfort in Your Size
At MOVELLE we reinvent the experience of luxury lingerie with a commitment to comfort, ethical production, and body positivity. Our mission is to revolutionize bra-fitting and inspire a movement of conscious consumers, proving that style, size, and sustainability can coexist. Our wide and continuously expanding size range is tailored to meet diverse needs, reflecting our dedication to inclusivity.
Sustainably Made
Our European-sourced, high-quality materials underscore our relentless pursuit of sustainability. We are proud to offer garments of superior craftsmanship from our small atelier in Poland, where we value and uphold the welfare of our skilled seamstresses. MOVELLE is not just lingerie - it's a commitment to quality, ethics, and body positivity.