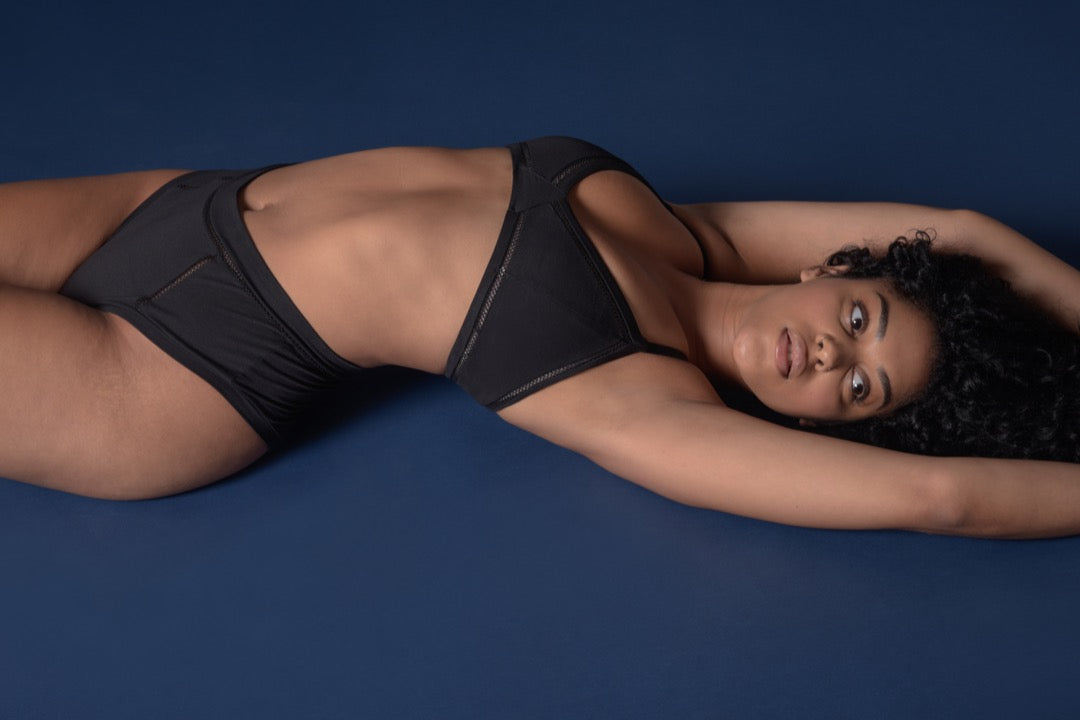 MOVELLE is here to redefine your lingerie experience with endless comfort, support and smart aesthetics. We believe that luxurious comfort, ethical production and body positivity should go hand in hand. MOVELLE's wide and ever-expanding size range (49 sizes in bras and 6 sizes in briefs) caters to different body types, reflecting our commitment to inclusivity. Our materials, carefully sourced from across Europe, demonstrate our unwavering commitment to sustainability. Every garment we create is the product of careful design and meticulous craftsmanship in our small atelier in Poland. At MOVELLE, we're more than just lingerie - we're a lifestyle, a movement towards conscious consumption and a celebration of body positivity. Experience the revolution in bra fitting, where your unique size meets luxurious comfort, all in a sustainable package. Welcome to MOVELLE.
Quality first
While our clothing feels the most comfortable you've ever had, we are here to show the world the benefits of making bra-fitting endlessly comfortable, luxury with a conscious. We believe that choosing ethical should never mean sacrificing style or size. MOVELLE's collection sizing range is large and we are all working hard to expand it every season both with new sizes as well as with new practical solutions helping to adjust fit and size according to your needs. Born out of a strong desire to ignite a movement of body positivity and conscious producers and consumers, we've scoured Europe to bring together materials of the highest quality, with the lowest environmental cost, and we continue to search for replacements for our less-than-sustainable components. We pride ourselves on the quality and ethics behind the materials we chose. We ensure our garments are constructed to the high-quality to provide maximum wear.
ETHICAL means a lot to us
We operate a small atelier in Poland, Wrocław, from which our small team designs and plans the production in short runs. All processes are done giving us complete control of every step, from fabric knitting and dyeing to cutting, sewing and labeling. This allows us to closely monitor the quality level at every stage of production. Our Polish factories have teams of highly skilled and experienced women who specialize in luxury lingerie.
We ensure all our seamstresses are paid a living wages and high standards of working conditions are maintained.