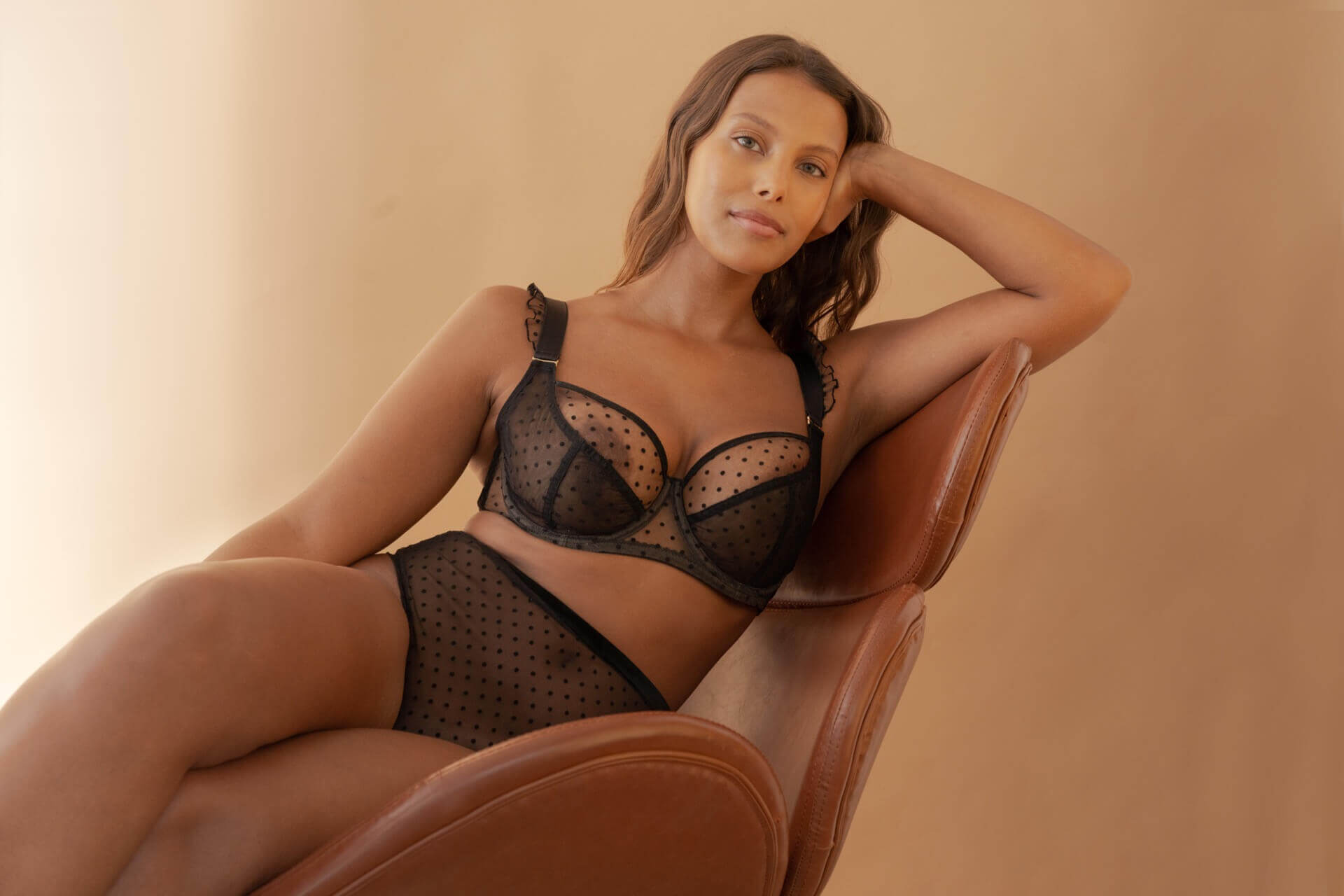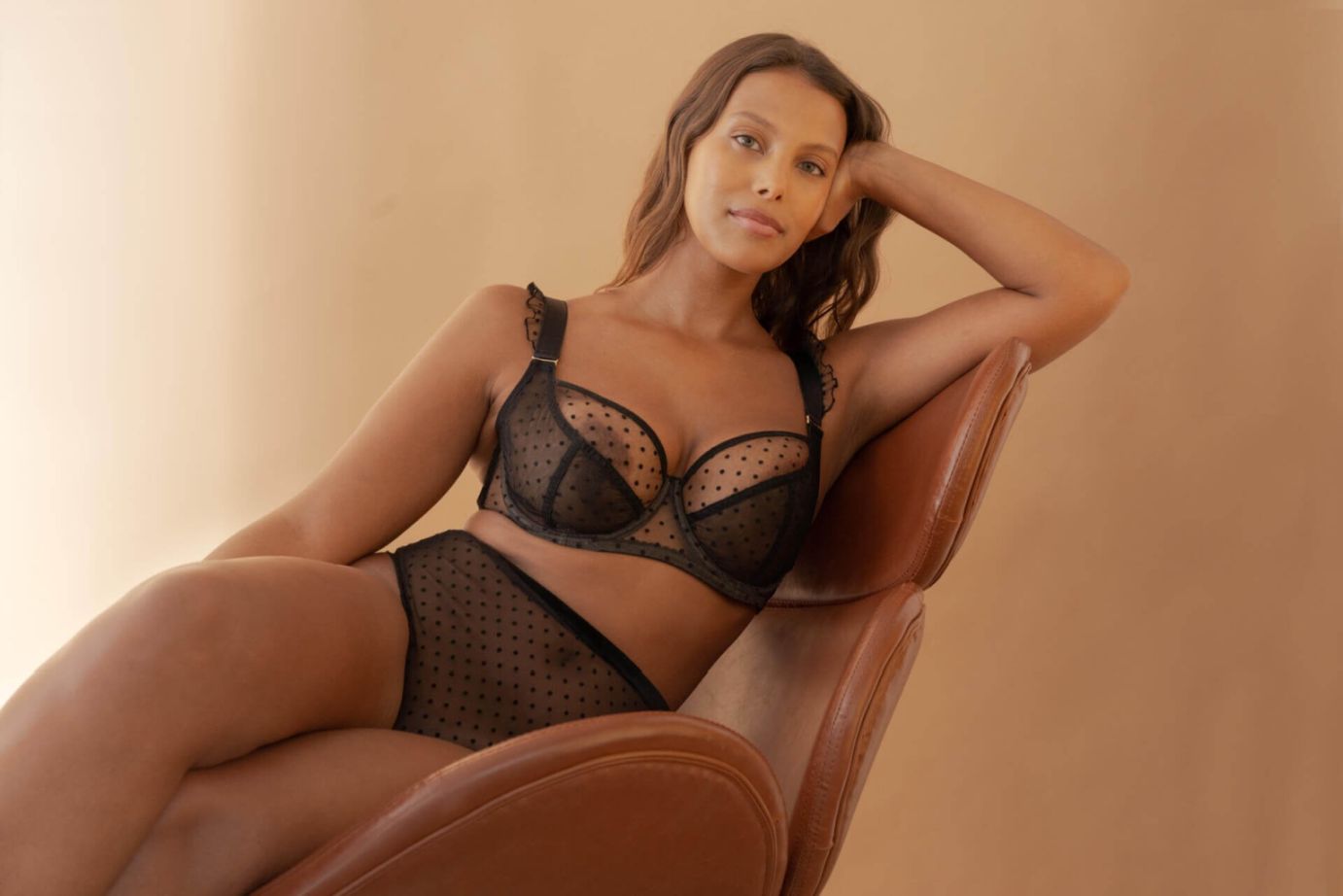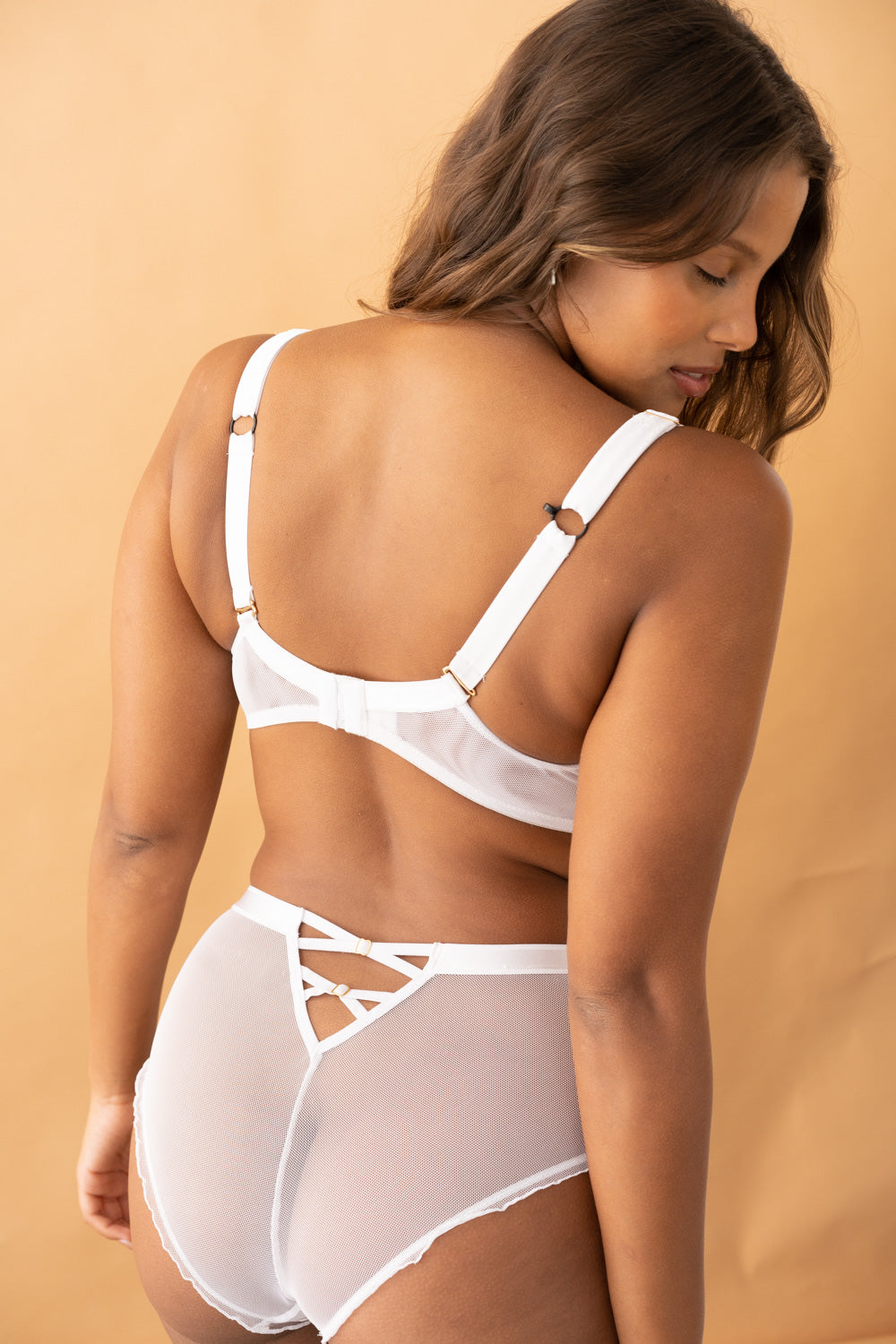 why movelle?
MOVELLE is here to redefine your lingerie experience into endless comfort, support and smart aesthetic. We believe that luxurious comfort, ethical production, and body positivity should go hand in hand. MOVELLE's broad and ever-expanding size range (49 sizes in bras and 6 sizes in panties) caters to diverse body types, echoing our commitment to inclusivity. Our materials, carefully sourced from across Europe, bear witness to our unyielding dedication to sustainability. Every garment we create is the product of careful design and meticulous craftsmanship in our small atelier in Poland. At MOVELLE, we're more than just lingerie - we're a lifestyle, a movement towards conscious consumption, and a celebration of body positivity. Experience the revolution of bra fitting, where your unique size meets luxurious comfort, all in a sustainable package. Welcome to MOVELLE.
black lingerie is always good
Every woman deserves to feel confident, no matter her age, size or shape. Women's lingerie has a significant impact on our self-esteem and daily positive self-image. That's why we developed our unique online lingerie store. At MOVELLE, we offer a wide range of women's lingerie, including seductive and comfortable lingerie that caters to the needs of every woman.
Our online lingerie store offers a wide range of options, from everyday cotton styles to plus sizes and shaping and slimming alternatives. We pride ourselves in offering smooth, lace, mesh, tulle and satin bras to suit every taste and need. Trendy and aesthetic prints such as polka dots, delicate dots or animal prints are also available. Since we appreciate the importance of sensuality and femininity, we've prepared delicately transparent mesh and tulle models. At MOVELLE, we offer a variety of panty shapes and styles, including thongs, shapewear, briefs and V-shaped panties, each available in a range of colors from creamy white thongs to bold red panties and black panties. Our intimates are designed to provide both comfort and sensuality for women of all ages and body types.
When choosing and purchasing women's lingerie, whether cotton or lace, there are several aspects to consider. First of all, the material and the quality of the workmanship are of paramount importance. The better the lingerie is made, the longer it will serve gracefully, supporting all the female curves. That's why our boutique was created - to guarantee the ultimate in comfort and craftsmanship. Our selection of sensual lingerie for women offers something tantalizing for every occasion. MOVELLE is more than just beautiful lingerie; it's more than just a store. MOVELLE is freedom.