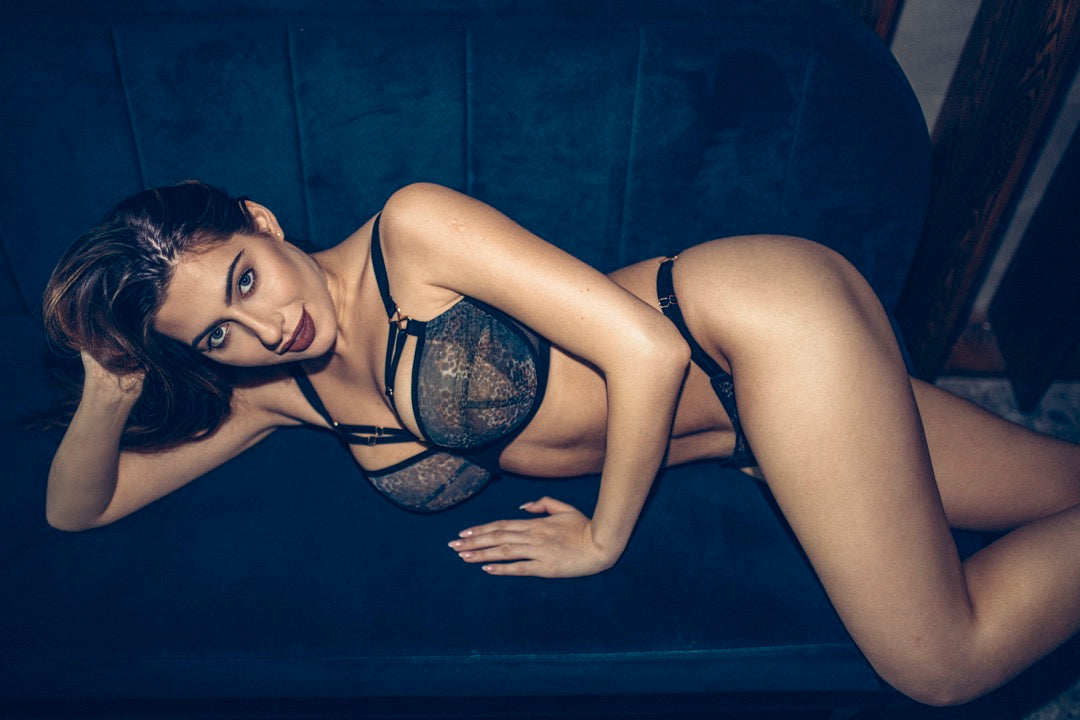 PAY WITH:
Introducing the Helena Leo black bra – a blend of style, comfort, and functionality. This luxury piece, crafted from strong yet softest tulle with leopard print on the cups, offers the support you desire with the comfort you deserve. Helena Leo is a timeless design, practical yet alluring.
The Helena Leo women's bra is made of soft, firm but very comfortable tulle with a print reminiscent of the legendary leopard print in lingerie. Helena is an extremely comfortable construction lifting and gathering the breasts thanks to the use of side support, dedicated to women with medium and large breasts. The breasts are beautifully shaped - lifted and gathered in the center, and despite the transparency, the tulle optically masks the breasts. The décolleté is adorned with sophisticated accessories in the shape of the number 8 (symbolizing the infinite power of women and the beauty of the female body), covered with a mixture of 24-carat gold. The bra has extremely comfortable and easy adjustment of the double breast straps above the neckline.

Helena Leo sheer mesh bra, like all our products, has wide (in medium sizes 15 mm, in larger sizes 22 mm) straps of Polish production, in which there are fastened skin safe French slides and rings coated with a mixture of 24k gold. In the middle of the straps you will find special rings, including one with a hook, so that you can close the straps at any time of the day and give your arms a rest, or simply hide the bra in a more cut out style.
The mesh bra gathers your breasts toward the center, bra straps can be converted into a convenient racerback, providing you with versatility to match any attire. The 15mm or 22mm wide straps, depending on your selected size, ensure that the bra feels as good as it looks. Complement your Helena Leo bra with Leia Ease panties.
Our commitment to ethical and sustainable production is reflected in every aspect of the Cristina collection. Manufactured in our atelier in Poland by highly specialized seamstresses, each piece is crafted to meet the highest standards of quality and comfort. We source our supplies from European manufacturers who share our vision of building a sustainable future.
Composition:
56% poliester, 38% poliamid, 1% elastan, 5% dorlastan

Care:
Hand wash
No ironing
No bleaching
No domestic tumble drying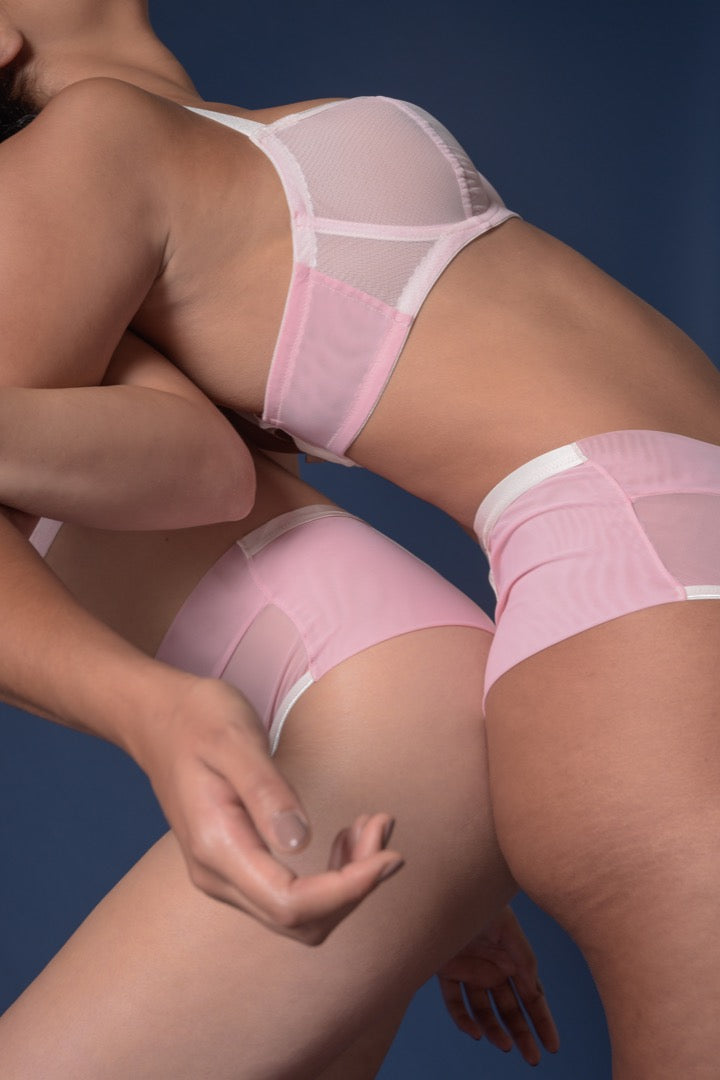 Luxurious Comfort in Your Size
At MOVELLE we reinvent the experience of luxury lingerie with a commitment to comfort, ethical production, and body positivity. Our mission is to revolutionize bra-fitting and inspire a movement of conscious consumers, proving that style, size, and sustainability can coexist. Our wide and continuously expanding size range is tailored to meet diverse needs, reflecting our dedication to inclusivity.
Sustainably Made
Our European-sourced, high-quality materials underscore our relentless pursuit of sustainability. We are proud to offer garments of superior craftsmanship from our small atelier in Poland, where we value and uphold the welfare of our skilled seamstresses. MOVELLE is not just lingerie - it's a commitment to quality, ethics, and body positivity.