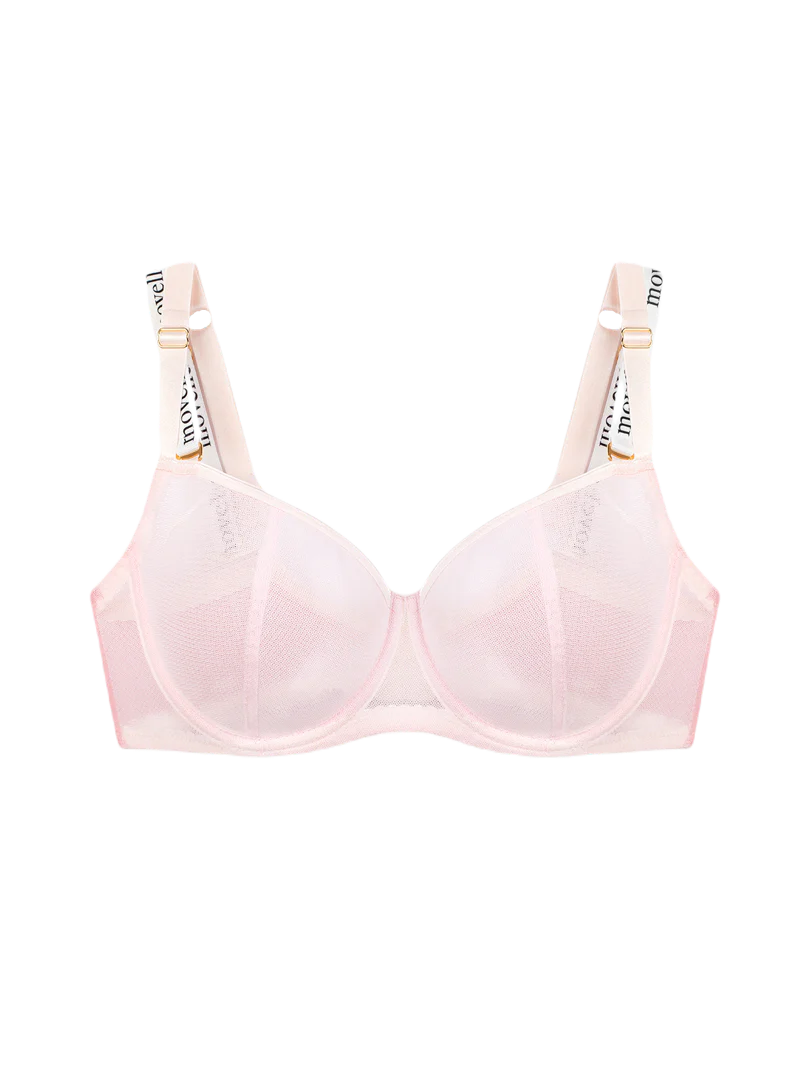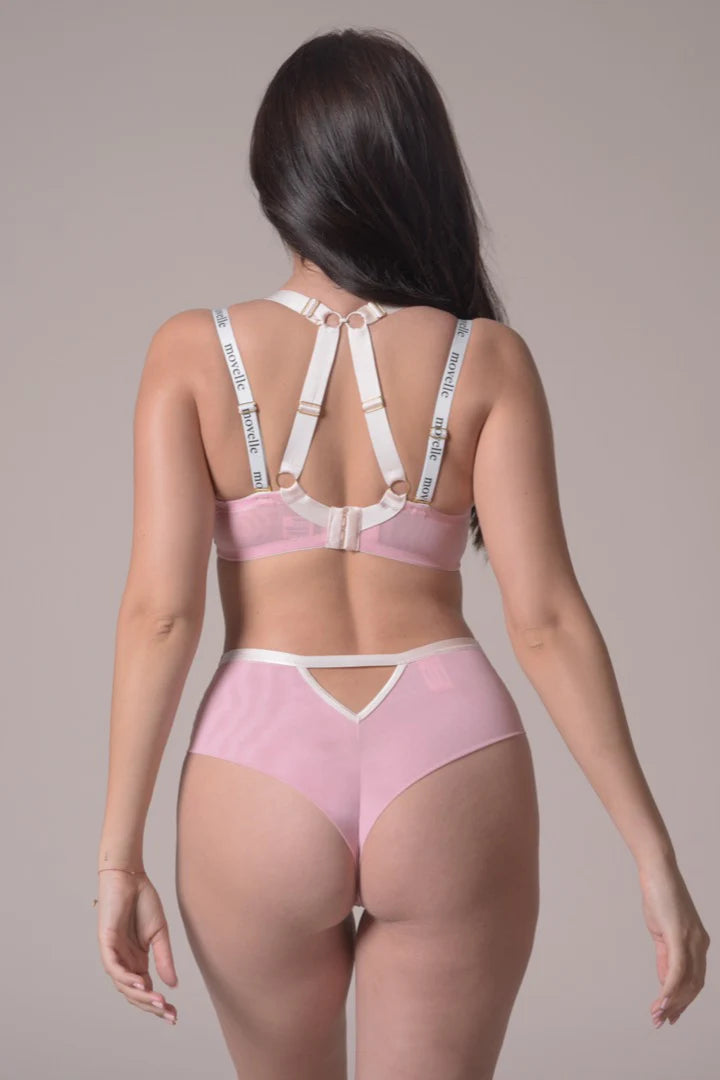 PAY WITH:
Designed for the modern woman, Leia Elle sheer mesh bra is a luxurious haven of support for your body, perfectly crafted for those long days where comfort is key. Leia Elle women's bra is a beacon of luxury and versatility. With its barely perceptible yet perfectly supportive design, it caters to women of all ages and body shapes, creating a seamless experience that boosts your self-esteem and makes you forget you're even wearing an underwired bra. The Leia Elle stands out with two sets of straps, one adorned with an elegant MOVELLE logo is detachable, symbolizing our commitment to shoulder your daily challenges. Leia Elle beautiful light pastel pink hue is complemented with refined salmon skin trims, creating a chic and timeless aesthetic that blends seamlessly with any outfit. Experience the unmatched quality of materials sourced meticulously from across Europe - robust yet super soft, perfect for even the most sensitive skin. This bra is not just a piece of lingerie; it's a celebration of body positivity and ethical consumption. Take the leap and embrace the revolution of bra fitting. Welcome to MOVELLE - redefining the lingerie experience.
At MOVELLE, ethical and sustainable production is at the core of our values. The Leia Elle Half Cup Bra, along with our entire collection, is manufactured in our small atelier in Poland by highly specialized seamstresses. We source our supplies from European manufacturers who share our commitment to building a sustainable future. With each purchase of Leia Elle, you contribute to our mission and help us make a meaningful difference in the lives of girls and women through our 1% donation to a foundation supporting them.
Composition:
56% poliester, 38% poliamid, 1% elastan, 5% dorlastan

Care:
Hand wash
No ironing
No bleaching
No domestic tumble drying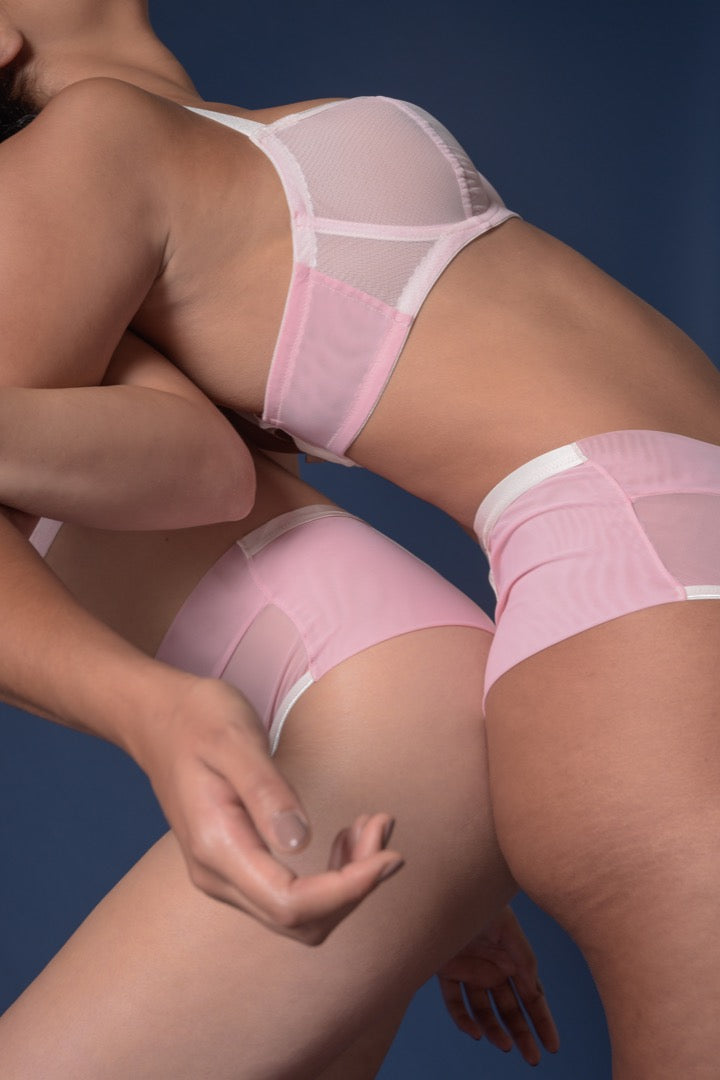 Luxurious Comfort in Your Size
At MOVELLE we reinvent the experience of luxury lingerie with a commitment to comfort, ethical production, and body positivity. Our mission is to revolutionize bra-fitting and inspire a movement of conscious consumers, proving that style, size, and sustainability can coexist. Our wide and continuously expanding size range is tailored to meet diverse needs, reflecting our dedication to inclusivity.
Sustainably Made
Our European-sourced, high-quality materials underscore our relentless pursuit of sustainability. We are proud to offer garments of superior craftsmanship from our small atelier in Poland, where we value and uphold the welfare of our skilled seamstresses. MOVELLE is not just lingerie - it's a commitment to quality, ethics, and body positivity.