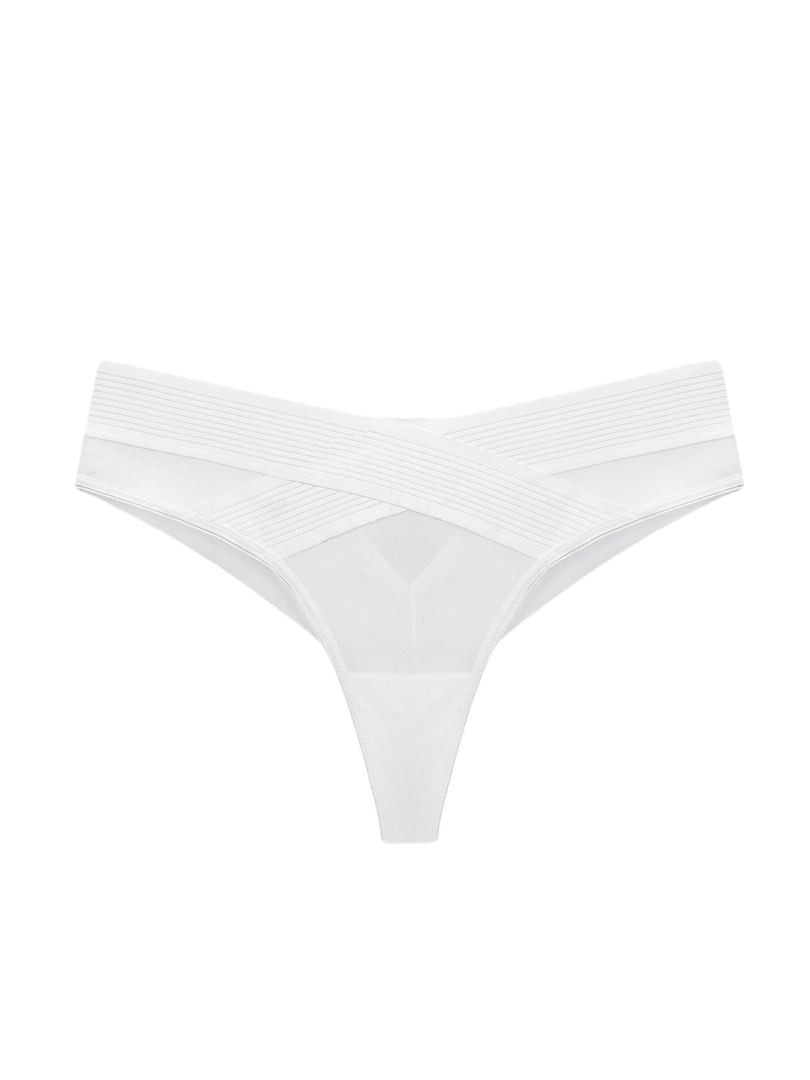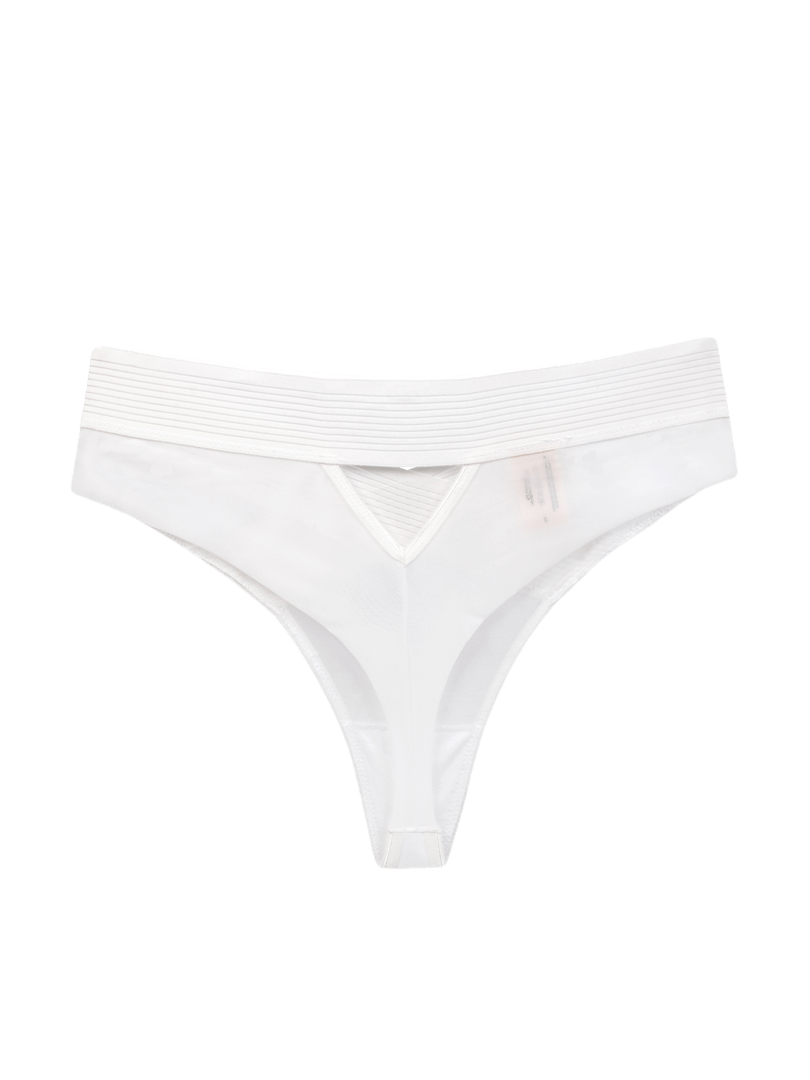 Leia Saint ivory women's thong
PAY WITH:
Crafted with meticulous attention to detail, these cream-colored thongs exude an elegant and slightly athletic appeal. The high waist design of the Leia Saint ivory high waist thong features a V-shape cut that offers a lightweight silhouette while ensuring the top edges reach high enough to provide coverage and support. To guarantee exceptional comfort, we've incorporated a Spanish-manufactured over 45 mm wide super soft band that holds the belly nicely without rolling out, breaking, or causing discomfort. The rest of the thong is made of a strong and incredibly soft tulle, providing a gentle touch against the skin. The back of the thong is constructed with two layers and no external seams, ensuring a seamless finish that remains invisible under tight clothing. A slight triangle cut above the buttocks adds an alluring touch, beautifully exposing the body and enhancing the roundness of the buttocks.
We prioritize sustainability and have used certified cotton for the crotch, sourced locally from Poland. With the Leia Saint ivory high waist thong, you can feel confident knowing that every aspect of its design has been carefully considered for your maximum comfort and satisfaction. 
Our commitment to ethical and sustainable production is reflected in every aspect of the Leia Saint. Manufactured in our small atelier in Poland by highly specialized seamstresses, each pair is meticulously crafted to meet the highest standards of quality and comfort. We source our supplies from European manufacturers who share our vision of building a sustainable future. By choosing Leia Saint, you're not only investing in exquisite lingerie, but also contributing to our mission of making a positive impact. With each purchase, we donate 1% to a foundation supporting girls and women.
Composition:
89% polyamide, 10% elastane, 1% cotton

Care:
Hand wash
No ironing
No bleaching
No domestic tumble drying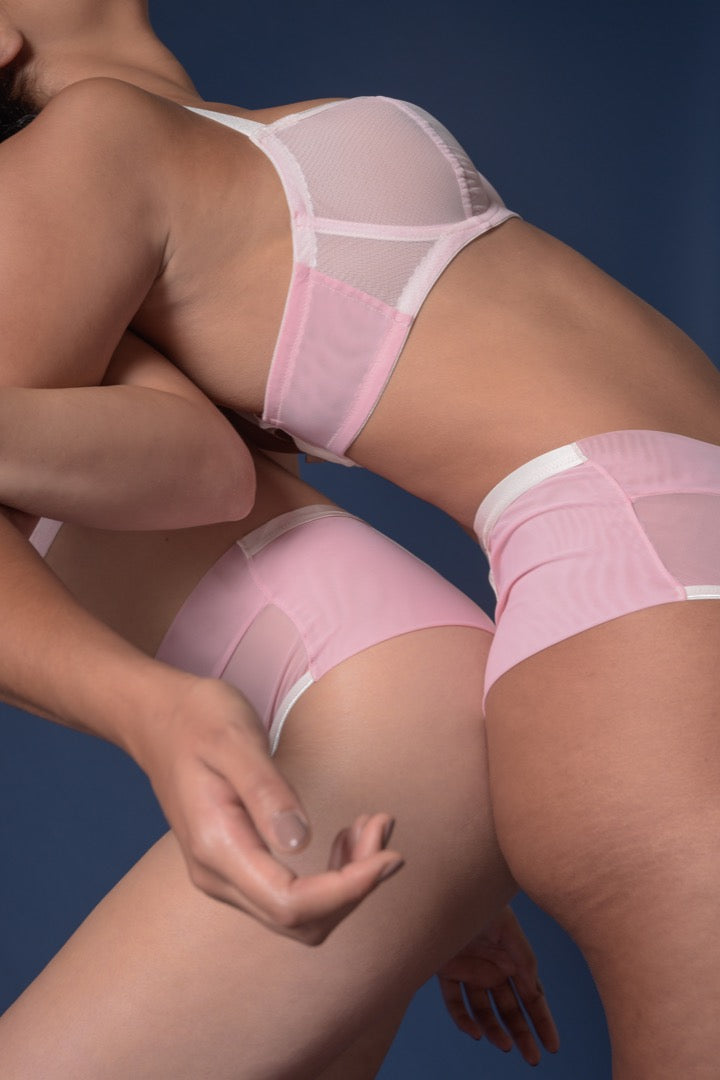 Luxurious Comfort in Your Size
At MOVELLE we reinvent the experience of luxury lingerie with a commitment to comfort, ethical production, and body positivity. Our mission is to revolutionize bra-fitting and inspire a movement of conscious consumers, proving that style, size, and sustainability can coexist. Our wide and continuously expanding size range is tailored to meet diverse needs, reflecting our dedication to inclusivity.
Sustainably Made
Our European-sourced, high-quality materials underscore our relentless pursuit of sustainability. We are proud to offer garments of superior craftsmanship from our small atelier in Poland, where we value and uphold the welfare of our skilled seamstresses. MOVELLE is not just lingerie - it's a commitment to quality, ethics, and body positivity.