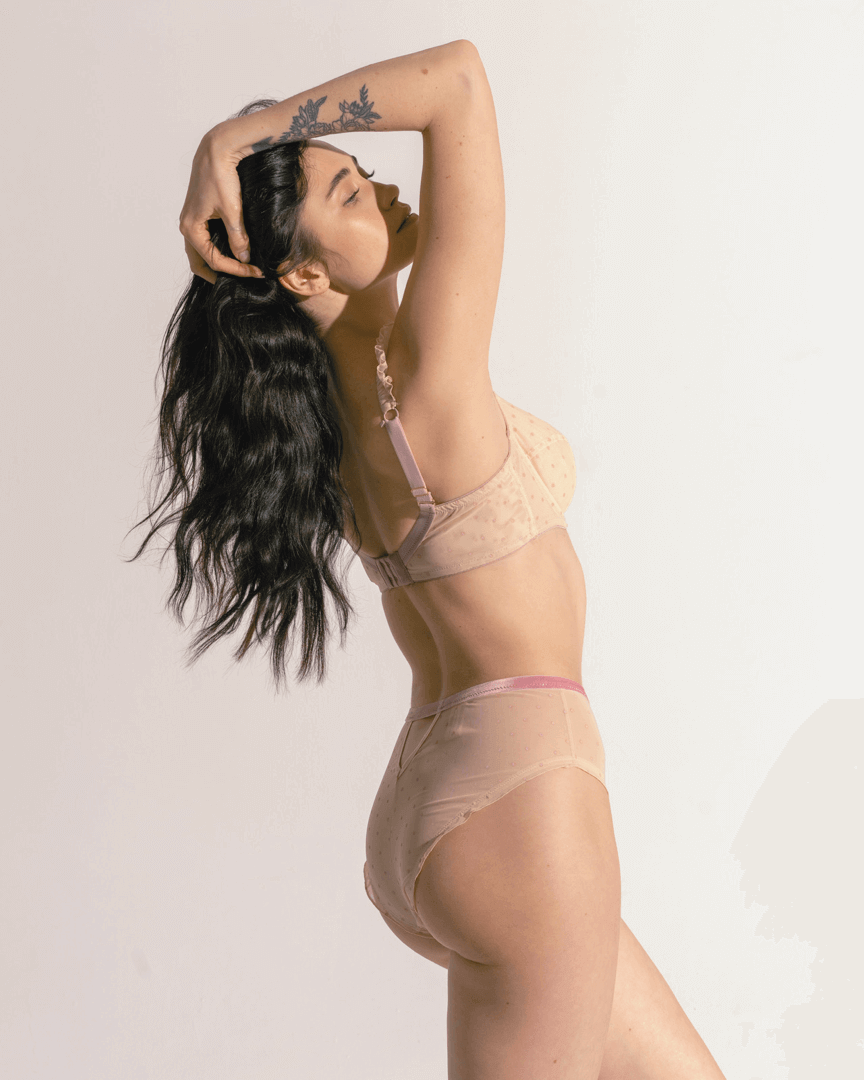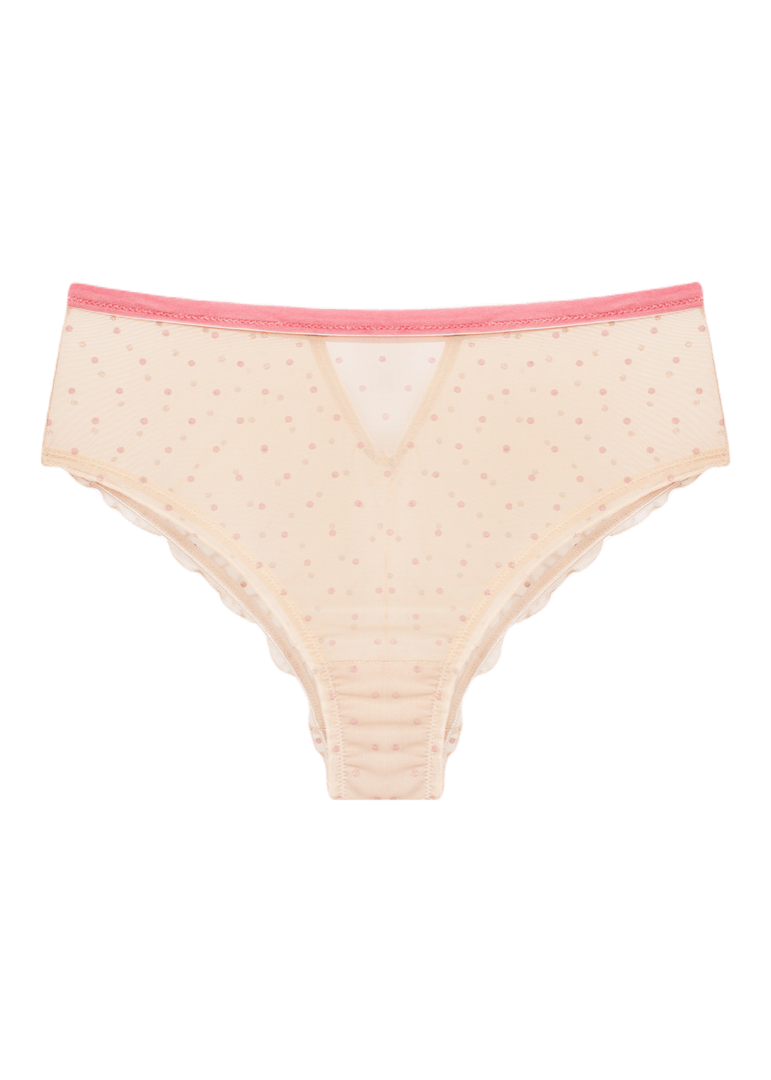 Magdalena cookie nude mesh high waist panties
PAY WITH:
The captivating Magdalena cookie nude mesh high waist panty - a true symbol of comfort and elegance. Designed as a perfect match to the Magdalena flagship bra, this panty features a sheer mesh in a delightful cookie nude shade, adorned with delicate lavender pink printed dots. The optical lightness of the mesh fabric creates a visually stunning effect, enhancing your silhouette with grace. The super soft Swiss pink velvet waistband adds a luxurious touch while ensuring a secure and comfortable fit. Say goodbye to panty lines and discomfort, as this panty stays in place throughout the day, allowing you to move with confidence. Embrace the feminine charm with delicate frill finishing on the buttocks and in front on the legs, adding an extra touch of elegance to this exquisite piece. With its attention to detail and luxurious materials, the Magdalena cookie nude mesh high-waisted panties is the epitome of sophistication.
Our commitment to ethical and sustainable production is reflected in every aspect of the Magdalena cookie nude mesh high waist panties. Manufactured in our small atelier in Poland by highly specialized seamstresses, each piece is crafted to meet the highest standards of quality and comfort. We source our supplies from European manufacturers who share our vision of building a sustainable future.

By choosing MOVELLE products, you're not only investing in exquisite lingerie, but also contributing to our mission of making a positive impact. With each purchase, we donate 1% to a foundation supporting girls and women.
Composition:
89% polyamide, 10% elastane, 1% cotton (excl. lace)


Care:
Hand wash
No ironing
No bleaching
No domestic tumble drying

‌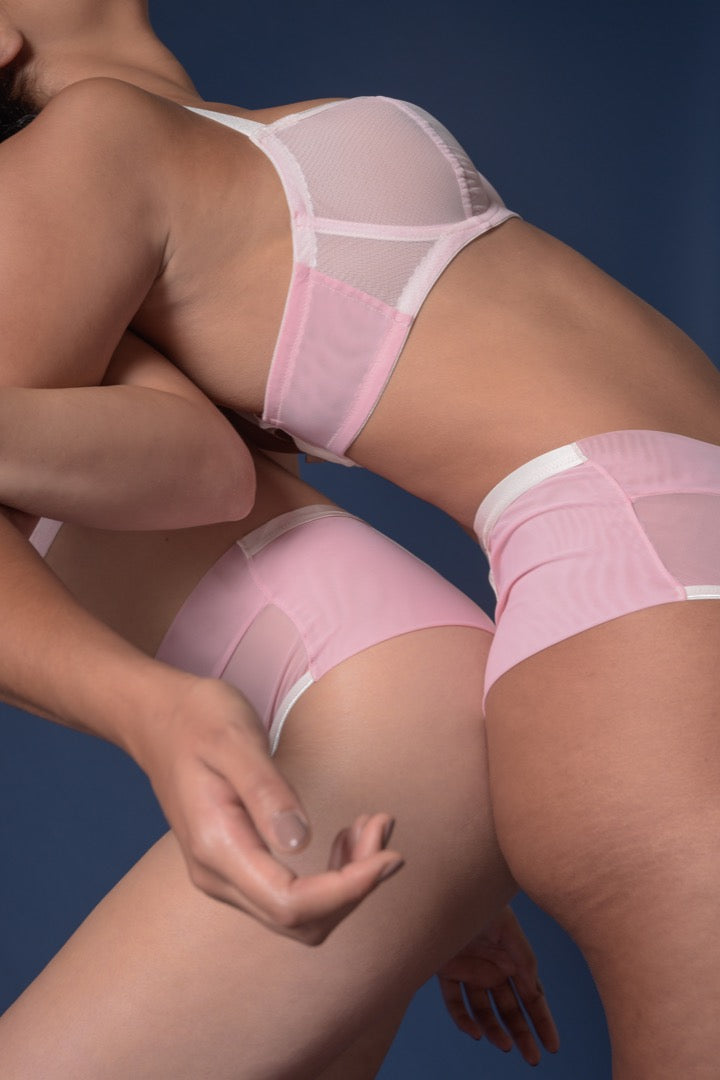 Luxurious Comfort in Your Size
At MOVELLE we reinvent the experience of luxury lingerie with a commitment to comfort, ethical production, and body positivity. Our mission is to revolutionize bra-fitting and inspire a movement of conscious consumers, proving that style, size, and sustainability can coexist. Our wide and continuously expanding size range is tailored to meet diverse needs, reflecting our dedication to inclusivity.
Sustainably Made
Our European-sourced, high-quality materials underscore our relentless pursuit of sustainability. We are proud to offer garments of superior craftsmanship from our small atelier in Poland, where we value and uphold the welfare of our skilled seamstresses. MOVELLE is not just lingerie - it's a commitment to quality, ethics, and body positivity.