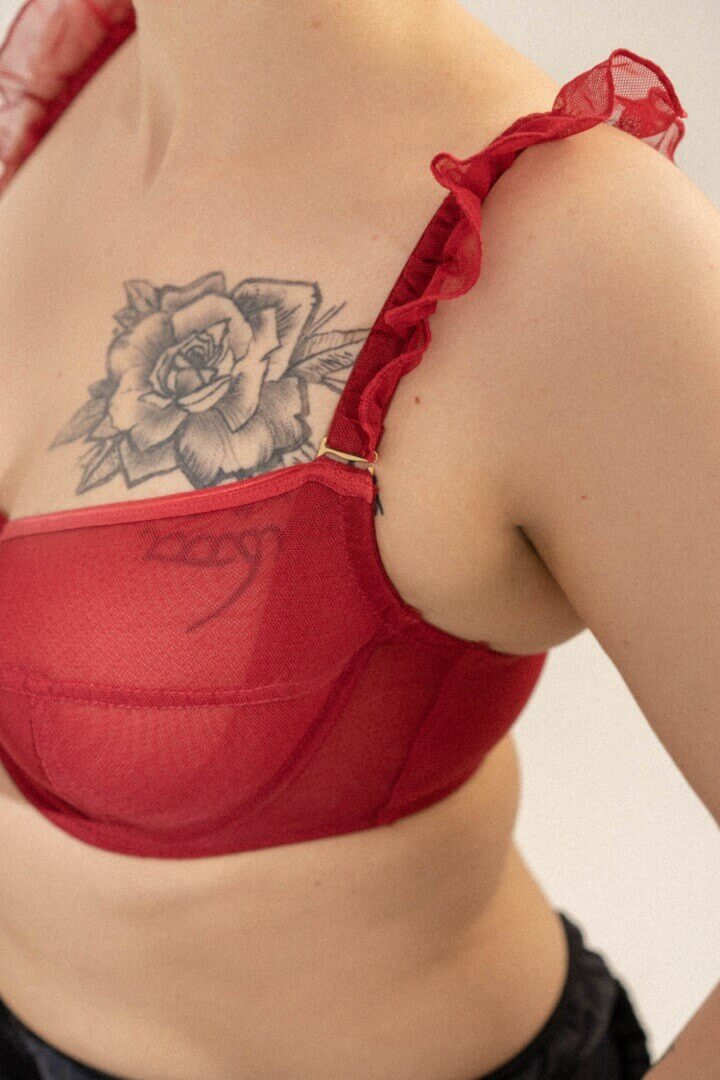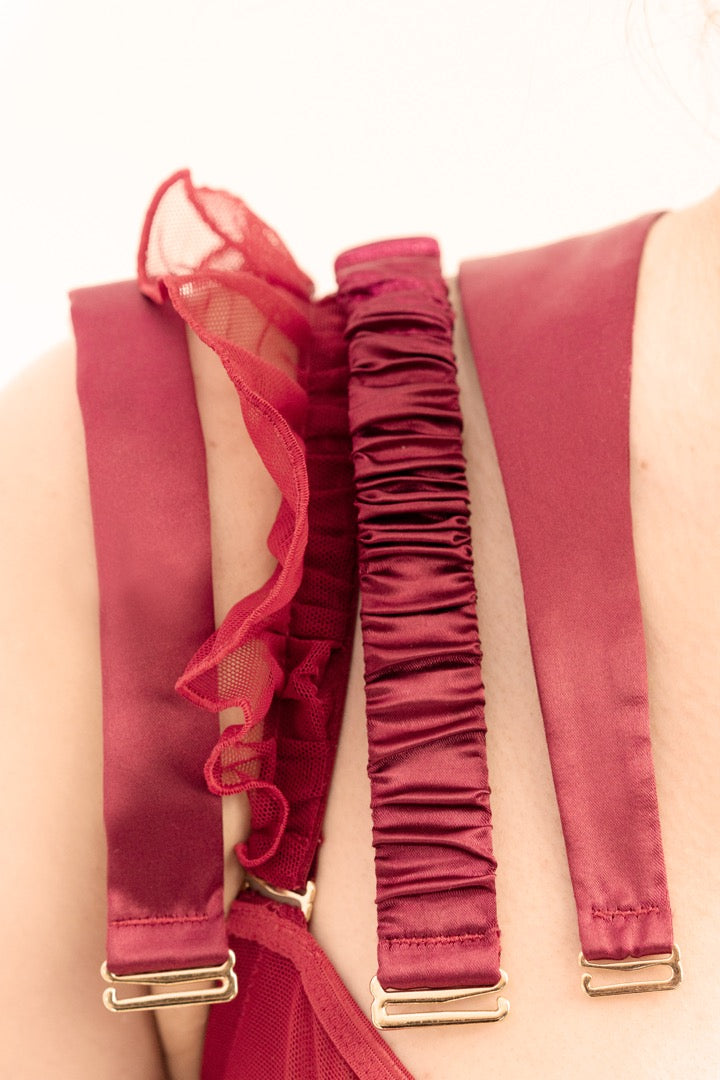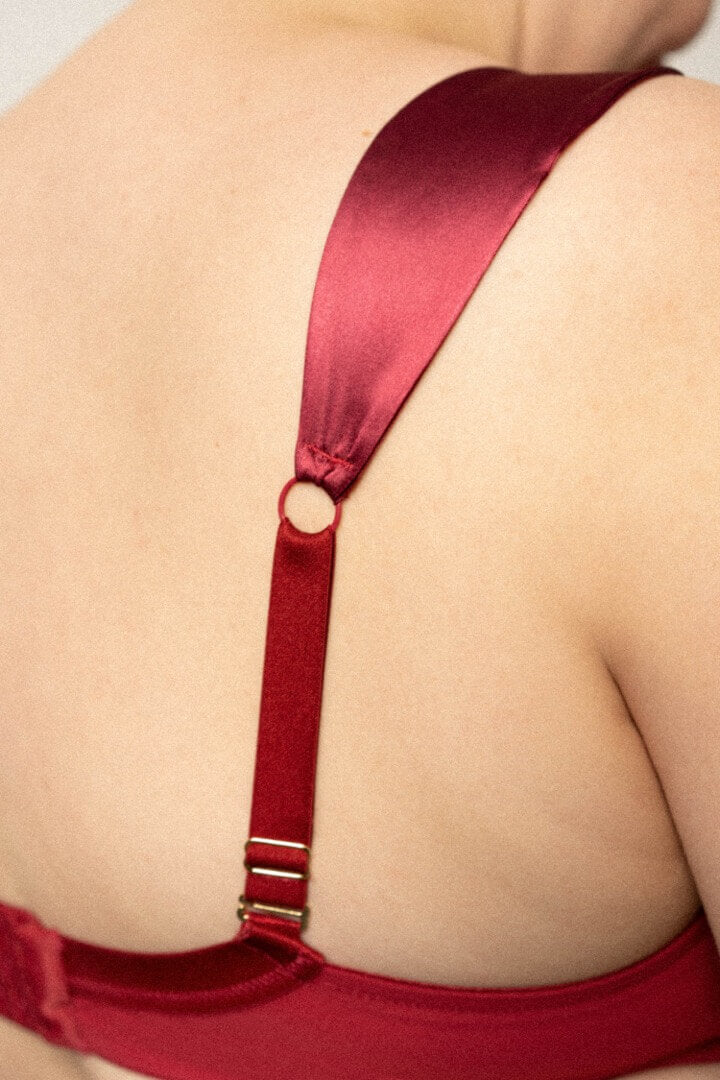 Suzanna red bra with interchangeable straps
PAY WITH:
Indulge in the elegance and versatility of the Suzanna red bra. Crafted with meticulous attention to detail, this half cup women's bra combines timeless design with exceptional comfort. The sheer mesh fabric in a mesmerizing red wine and raspberry hue exudes sophistication and allure. Experience a beautiful shaping effect as the Suzanna sheer mesh bra lifts and supports your bust, enhancing your natural curves. The super soft bra straps, delicately adorned with ruffles in a matching red wine satin, elevate the overall aesthetic. Whether you choose to wear them as classic straps or convert them into a racerback style, this bra provides customizable support for your unique needs. But the versatility doesn't end there. The Suzanna bra comes with crincled straps. 
The Suzanna red bra offers the option to exchange the bra straps, allowing you to create different looks and styles to suit your mood and outfit. Additional bra straps, including flat satin straps or those with a red wine mesh frill, can be purchased separately, giving you the freedom to transform your bra within minutes. With three options of band size and the convenience of comfortable hook and eyes, finding the perfect fit has never been easier. The Suzanna Red Wine bra is designed to provide maximum comfort, allowing you to embrace your femininity with confidence.  
Our commitment to ethical and sustainable production is reflected in every aspect of the Suzanna Red Wine bra. Manufactured in our small atelier in Poland by highly specialized seamstresses, each piece is crafted to meet the highest standards of quality and comfort. We source our supplies from European manufacturers who share our vision of building a sustainable future.
By choosing movelle products, you're not only investing in exquisite lingerie, but also contributing to our mission of making a positive impact. With each purchase, we donate 1% to a foundation supporting girls and women.
Composition:
56% poliester, 38% poliamid, 1% elastan, 5% dorlastan

Care:
Hand wash
No ironing
No bleaching
No domestic tumble drying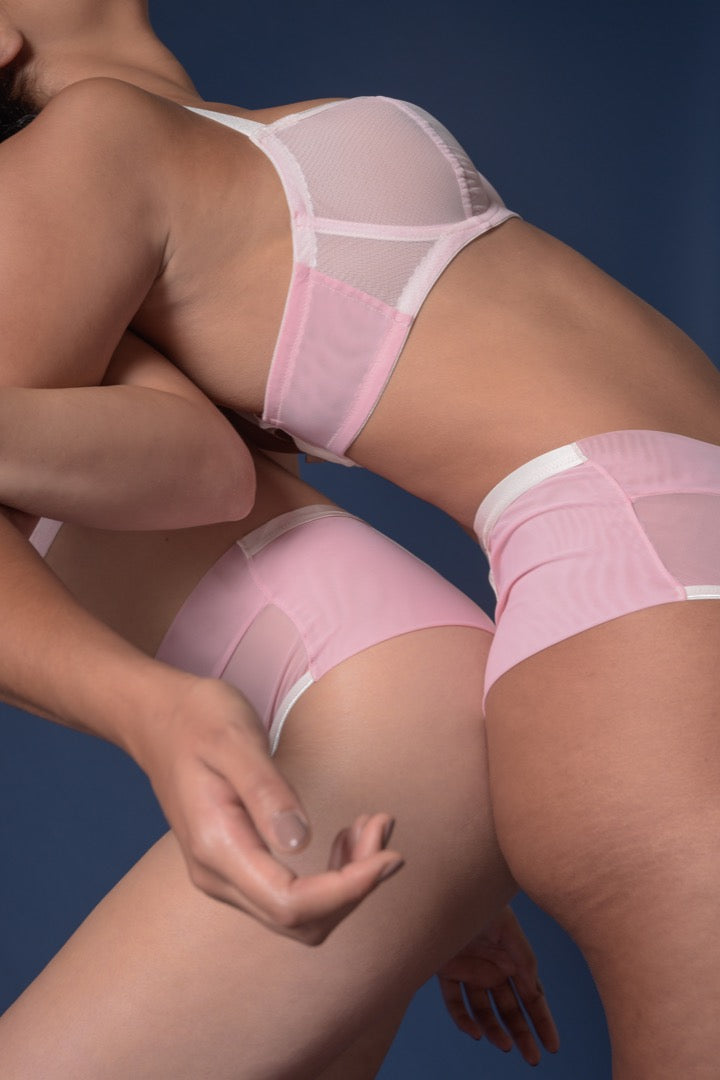 Luxurious Comfort in Your Size
At MOVELLE we reinvent the experience of luxury lingerie with a commitment to comfort, ethical production, and body positivity. Our mission is to revolutionize bra-fitting and inspire a movement of conscious consumers, proving that style, size, and sustainability can coexist. Our wide and continuously expanding size range is tailored to meet diverse needs, reflecting our dedication to inclusivity.
Sustainably Made
Our European-sourced, high-quality materials underscore our relentless pursuit of sustainability. We are proud to offer garments of superior craftsmanship from our small atelier in Poland, where we value and uphold the welfare of our skilled seamstresses. MOVELLE is not just lingerie - it's a commitment to quality, ethics, and body positivity.