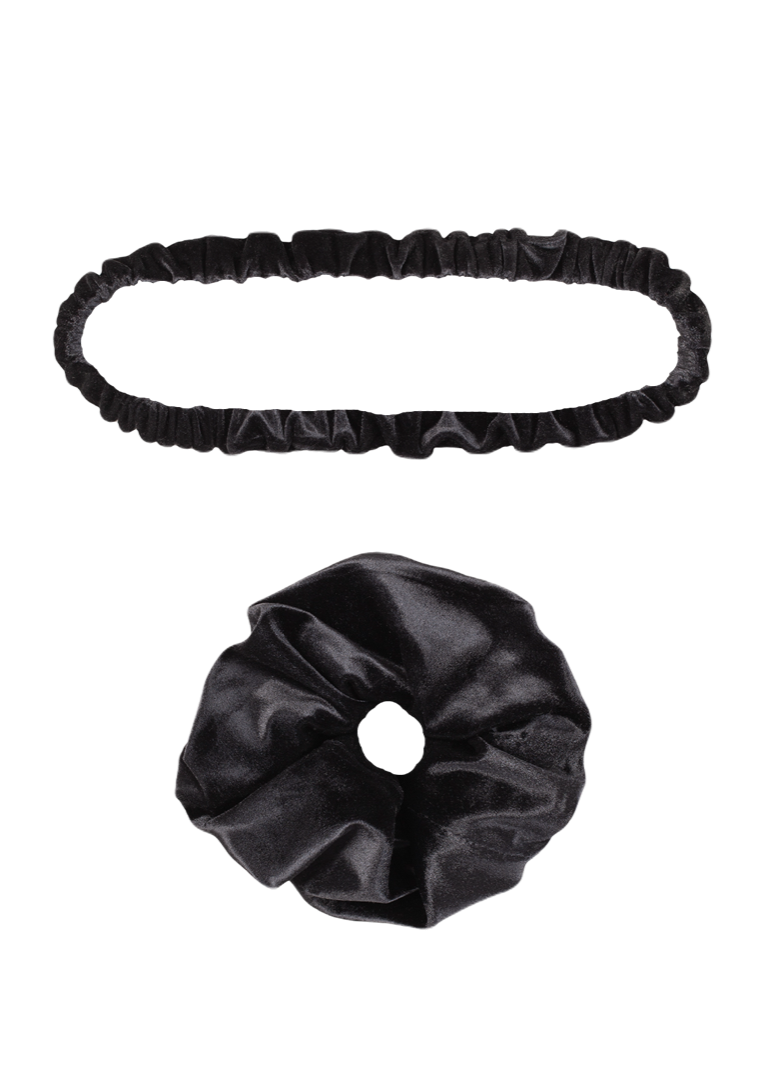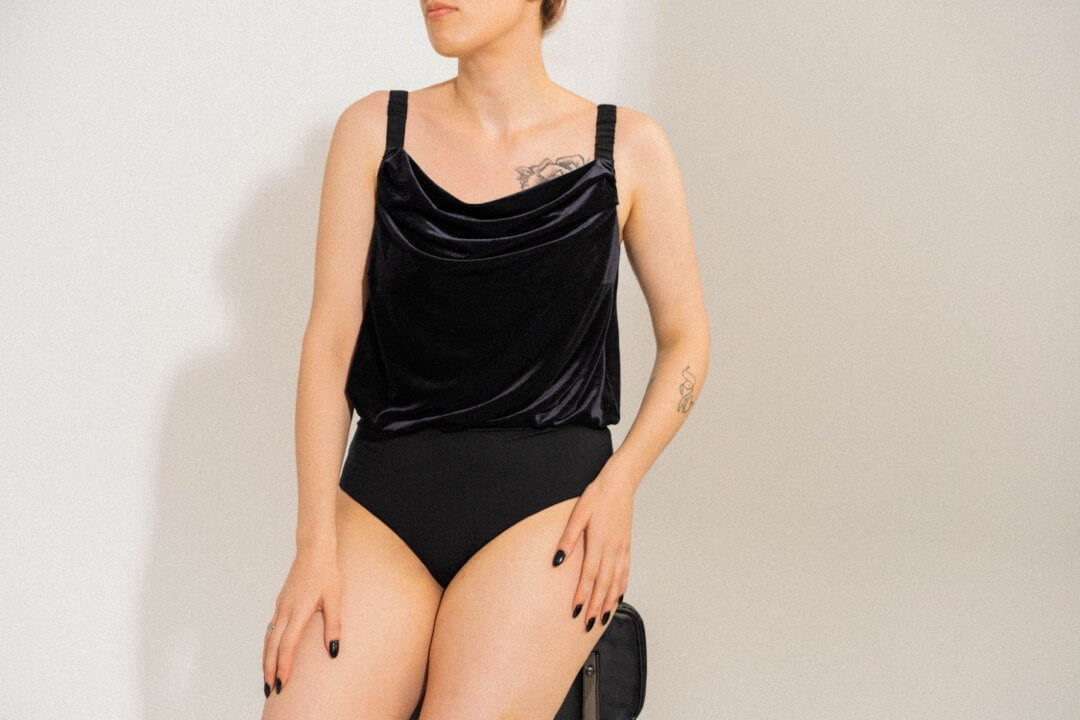 Veronica velvet cotton bodysuit
PAY WITH:
Veronica black velvet cotton bodysuit is a captivating and comfortable alternative to traditional bra and panties sets. Designed for maximum comfort of wearing, the Veronica black women's body offers a seamless blend of elegance and versatility, allowing you to embrace the trend of using underwear as outerwear. Indulge in the luxurious feel of the upper part, crafted from soft Italian knit fabric sourced from one of the best European manufacturers. The fabric is incredibly gentle to the touch, ensuring a delightful sensation against your skin. The flowing neckline gracefully accentuates your breasts, creating a subtle allure. The hidden comfortable top provides gentle support, gathering and lifting your breasts with ease. Whether you prefer to wear your favorite bra underneath the bodysuit or go braless, our specially designed back ensures a seamless look. The back of the bodysuit conceals the back of your bra, while the wide, wrinkled knit straps perfectly mask any visible bra straps. Say goodbye to unsightly appearances and enjoy a flawless and confident look. We understand the importance of comfort during your daily activities. That's why the panty part of the Veronica bodysuit is designed to give you freedom of movement. Crafted from a soft and stretchy certified cotton, the bottom part offers a comfortable fit. It features a convenient button-down closure at the crotch, allowing for easy wearability and practicality. The versatility of the Veronica black bodysuit knows no bounds. Pair it with a blazer and suit pants for a sophisticated and elegant ensemble, or effortlessly style it with casual jeans for a chic everyday look. Embrace your individuality and wear it with confidence, knowing that you are making a statement with every step.
Experience the perfect fusion of comfort, style, and versatility with the Veronica velvet cotton lingerie body. Shop now and embrace the freedom of expression and confidence that comes with wearing lingerie as outerwear. 
At MOVELLE, we are committed to building a sustainable future. That's why all our supplies are sourced from European manufacturers who share our vision. We believe in making a positive impact, which is why 1% of each order is donated to a foundation supporting girls and women.
Composition:

Care:
Hand wash
No ironing
No bleaching
No domestic tumble drying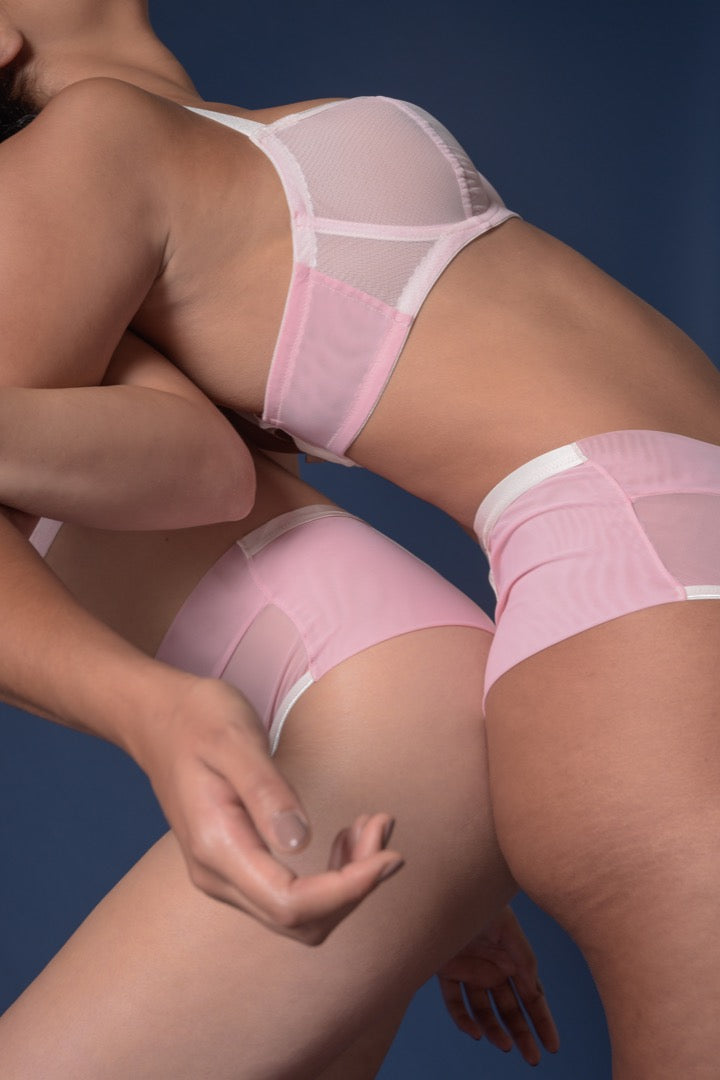 Luxurious Comfort in Your Size
At MOVELLE we reinvent the experience of luxury lingerie with a commitment to comfort, ethical production, and body positivity. Our mission is to revolutionize bra-fitting and inspire a movement of conscious consumers, proving that style, size, and sustainability can coexist. Our wide and continuously expanding size range is tailored to meet diverse needs, reflecting our dedication to inclusivity.
Sustainably Made
Our European-sourced, high-quality materials underscore our relentless pursuit of sustainability. We are proud to offer garments of superior craftsmanship from our small atelier in Poland, where we value and uphold the welfare of our skilled seamstresses. MOVELLE is not just lingerie - it's a commitment to quality, ethics, and body positivity.