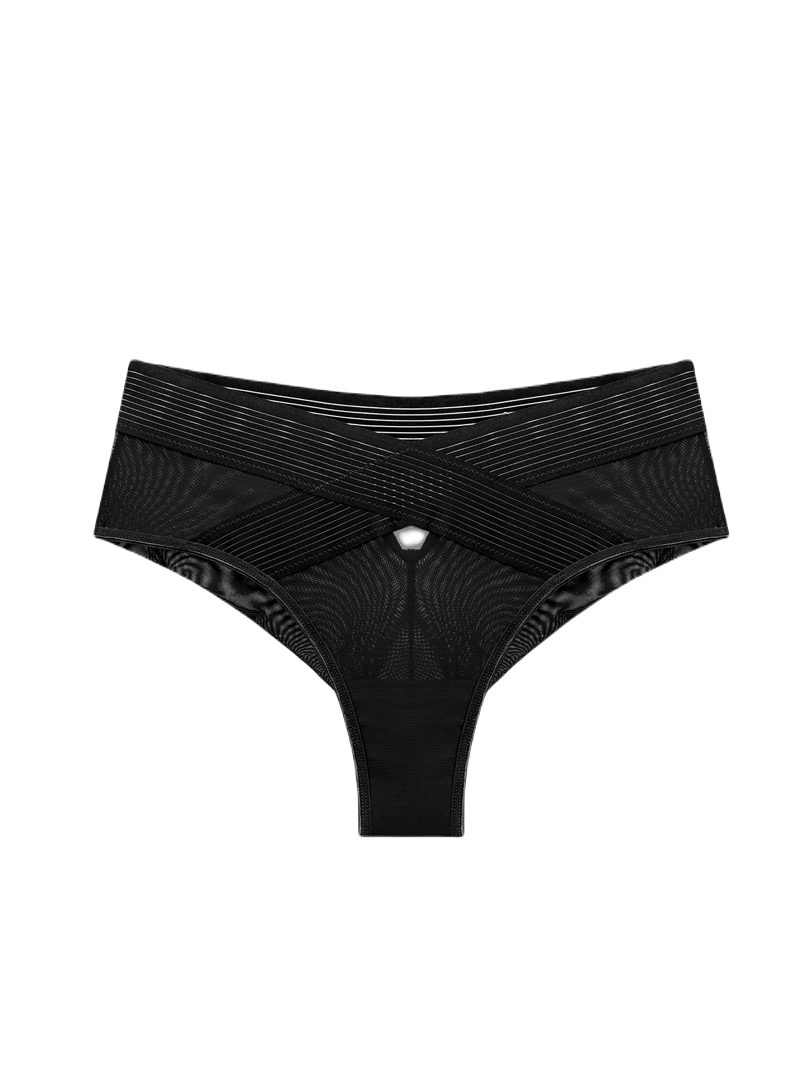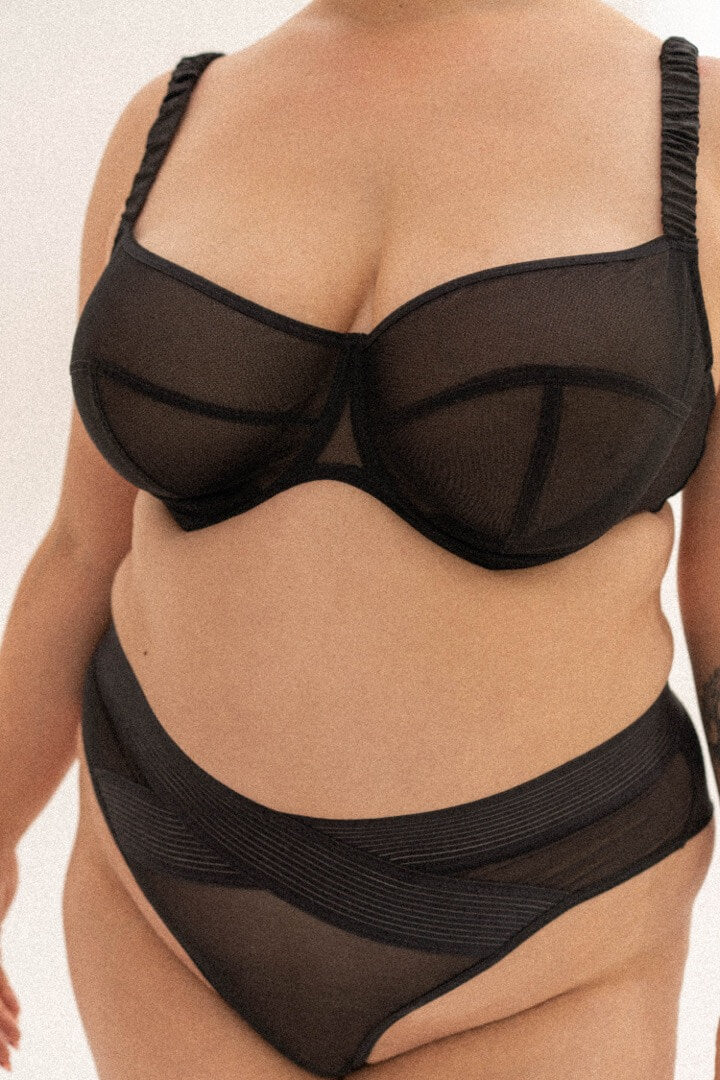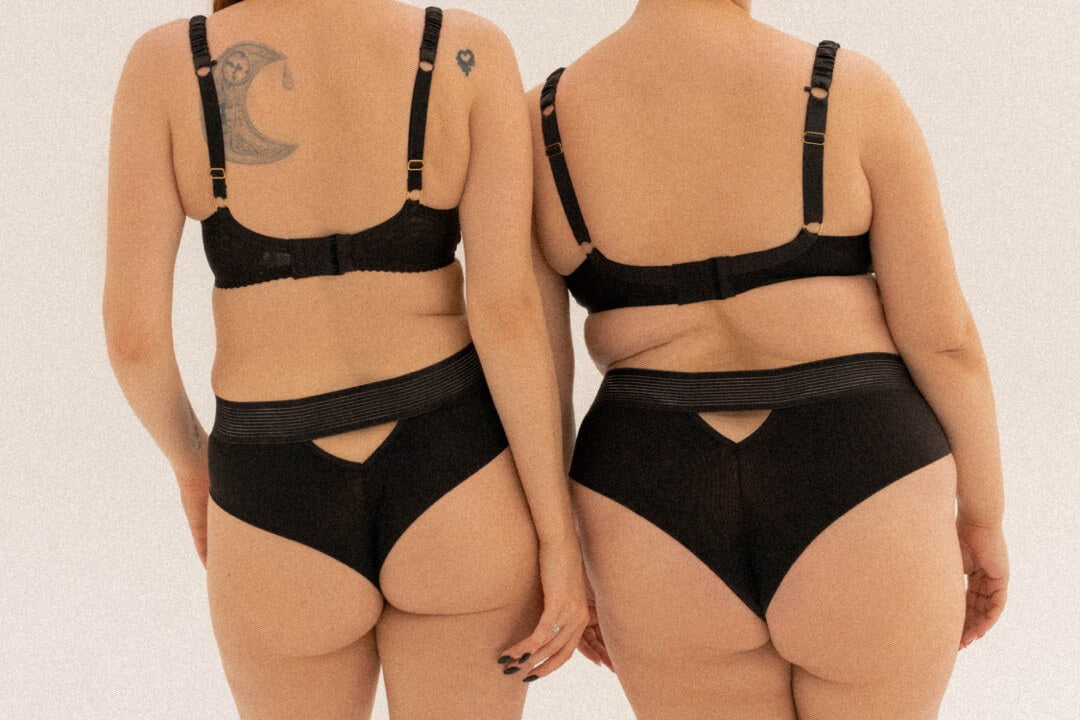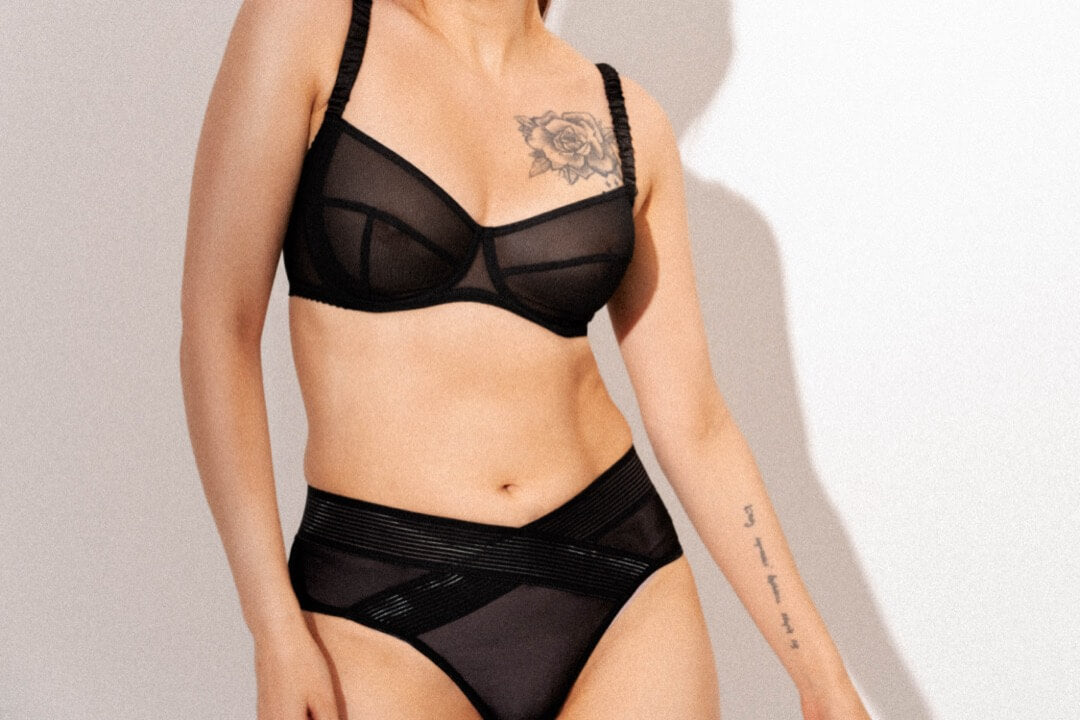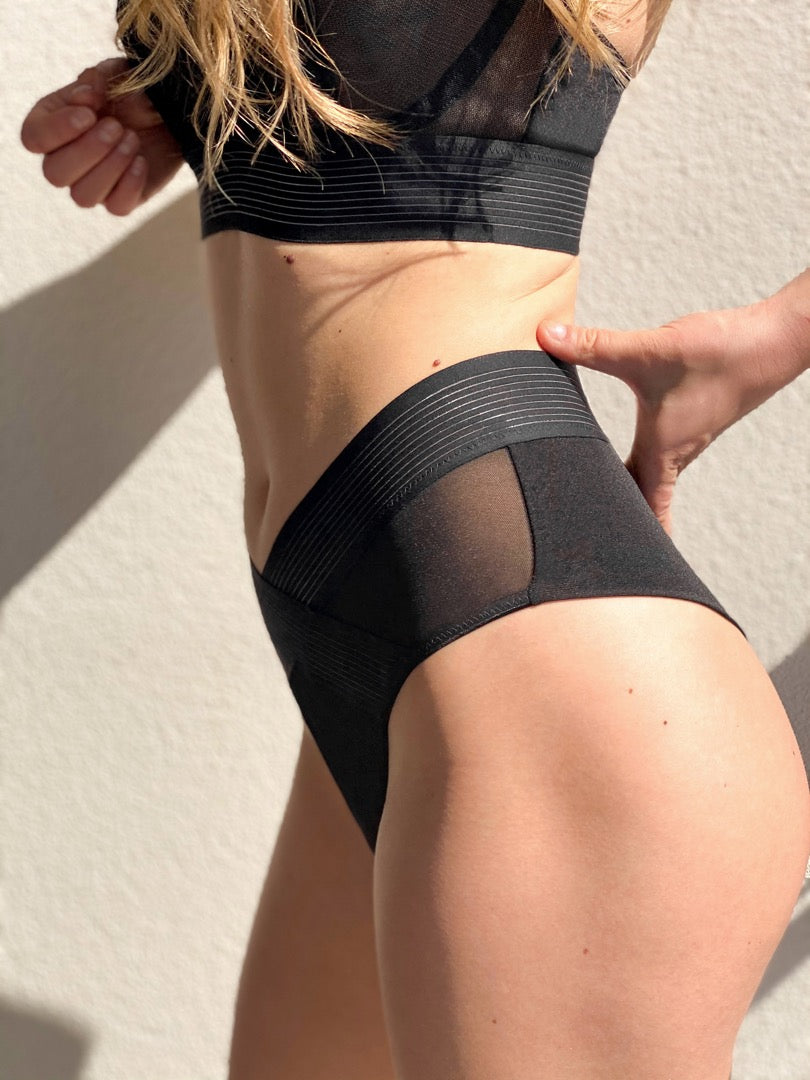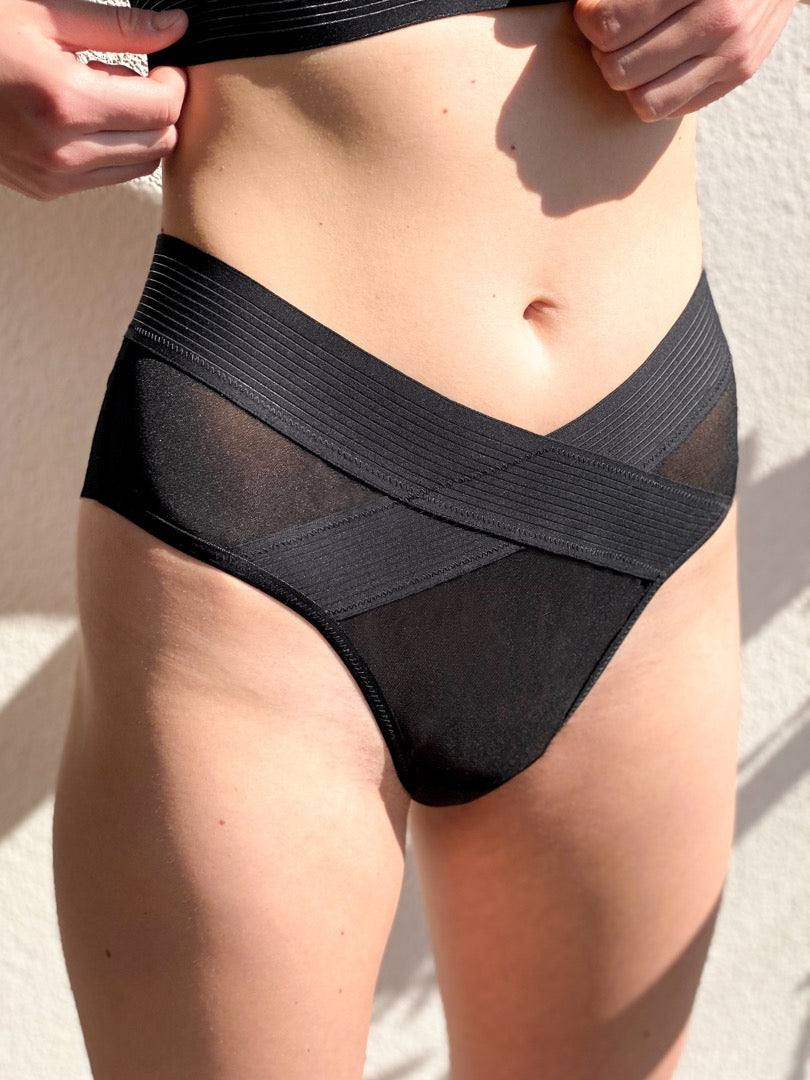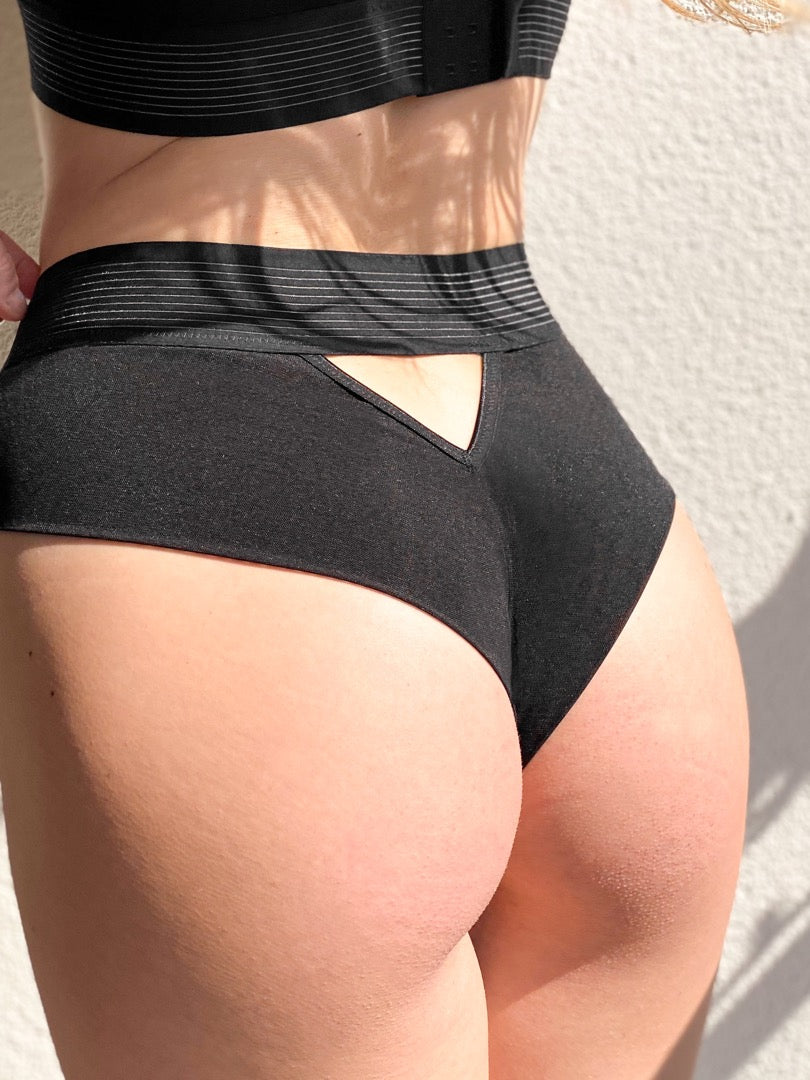 Leia Ease black high-waisted panties
PAY WITH:
The Leia Ease black high-waisted pantiess, the epitome of comfort, style, and waist-slimming allure. Designed to provide maximum comfort of wearing, slendering and shaping the waist and postpartum belly, and featuring a seamless design on the buttocks, these panties are a must-have addition to your lingerie collection.
Crafted from soft European-made tulle with exquisite cut-outs, the Leia Ease high waist panties offer a sensually alluring look that is both sophisticated and captivating. The soft and over 45 mm wide elastic band, specially made to our order in Spain, ensures a secure yet gentle fit, allowing you to experience the ultimate level of comfort throughout the day.
The "V" cut remains in place without rolling, breaking, or cutting into your body. As you slip into the Leia Ease black brief, you'll instantly feel the waist-slimming effect, both optically and physically, while enjoying the freedom of movement and a seamlessly smooth silhouette. The result is a confident and streamlined figure that enhances your natural curves.
Our commitment to ethical and sustainable production is reflected in every aspect of the Leia Ease Panties. Manufactured in our small atelier in Poland by highly specialized seamstresses, each pair is meticulously crafted to meet the highest standards of quality and comfort. We source our supplies from European manufacturers who share our vision of building a sustainable future. By choosing Leia Ease, you're not only investing in exquisite lingerie, but also contributing to our mission of making a positive impact. With each purchase, we donate 1% to a foundation supporting girls and women.
Composition:
89% polyamide, 11% elastane

Follow our care instructions:

Hand wash
No ironing
No bleaching
No domestic tumble drying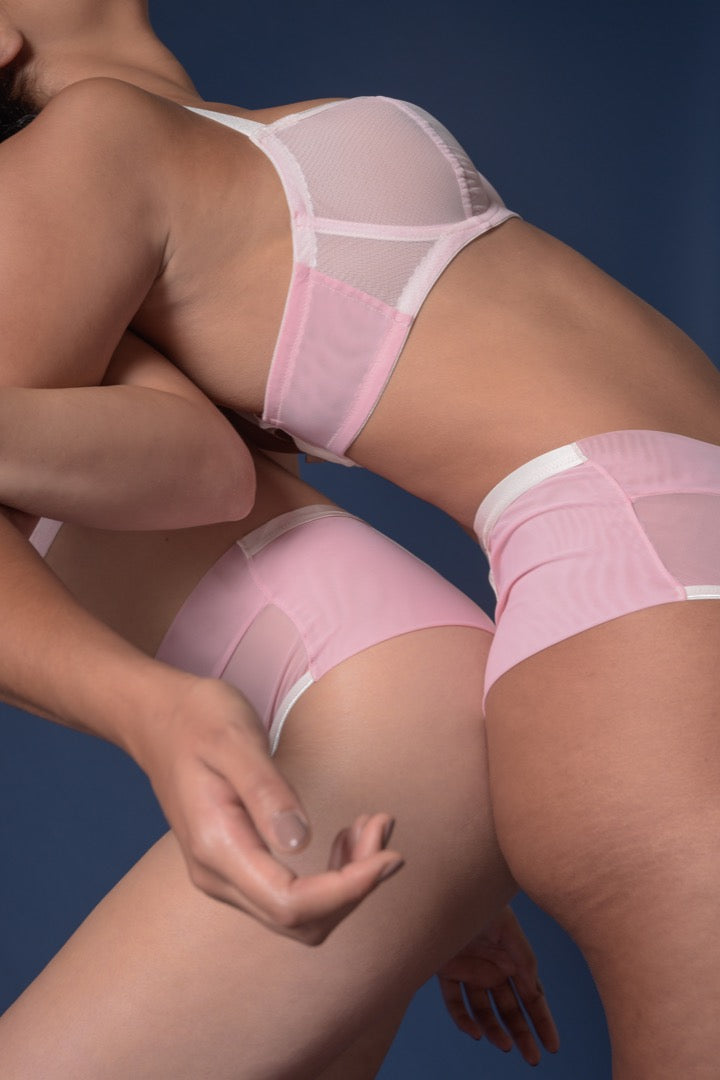 Luxurious Comfort in Your Size
At MOVELLE we reinvent the experience of luxury lingerie with a commitment to comfort, ethical production, and body positivity. Our mission is to revolutionize bra-fitting and inspire a movement of conscious consumers, proving that style, size, and sustainability can coexist. Our wide and continuously expanding size range is tailored to meet diverse needs, reflecting our dedication to inclusivity.
Sustainably Made
Our European-sourced, high-quality materials underscore our relentless pursuit of sustainability. We are proud to offer garments of superior craftsmanship from our small atelier in Poland, where we value and uphold the welfare of our skilled seamstresses. MOVELLE is not just lingerie - it's a commitment to quality, ethics, and body positivity.